The great part of being alive during the 21st century is the mind-shifts that are happening, the different changes that are being awakened, and stigmas being addressed on a public scale.
This type of collective nature only brings change and awareness, especially to a world of CBD/Hemp products. It's no shock this region of topic was always and continues to be up for debate…
I bet, if you told your family and colleagues ten years ago that cannabis would be the secret ingredient to your business growth – they would have never believed you, and probably thought you're just a dreaming stoner. 👽
However, nowadays, in 2021 – there is a plethora of business opportunities that are starting to arise from this sector of space – as we know the CBD/Hemp industry.
Turns out that the CBD and Hemp industry is an entrepreneurial dream come true.
This business opportunity is growing faster than the Jamaican weed fields and we're here to help you understand and learn that you too can monetize from this boom as the CBD and Hemp sector is projected to hit over $20 billion in sales by 2024!
Don't miss out on this opportunity and start making blueprints for your next steps.
We got you bud! 😉
Here is a list on how to thrive in the CBD & Hemp business today:
Niche Down & Create Environmental Difference with CBD and Hemp Business:
This type of shift into mainstream business will help people see that there's an opportunity to still keep the integrity of the planet, while scaling your business to the moon. We should start to rely on plant materials instead – as it is abundant and it's renewable.
For instance organic hemp, CBD, could be used in natural brand products. Many brands should start swapping this as their main ingredient instead of using toxic and petroleum based elements.
Thus, look into this transition, as hemp is becoming the go-to product as it can transform our reliance on traditional non-renewable resources.
As stated earlier, the world is slowly moving and adjusting towards a more open mindshift where we are starting to think long-term on how we can better our planet. So why not aim to reduce our carbon footprint and start to move toward a carbohydrate economy?
Focus on this aspect and bring it to your business, make the natural resource as the main culprit to your business. The mission is to save lives with CBD/hemp products, while saving the environment! We advise you to find your niche in this business, whether it's through environmental aspects, medical, or entertainment purposes. Whatever you choose – keep scaling it down in order to become the expert in the booming field.
Sort Through the Legal Jargon in Order and Understand Legal Obligations:
After you niched down your business, this will help you with finding more information regarding your CBD/Hemp business in your local jurisdiction. With this type of information you'll be able to do more in depth research in the specific field that you are in: food, skincare, pets, household items etc and respect the bylaws, codes, regulations in order to thrive.
Start getting familiar with FDA related regulations and contact your nearest MP for more information on starting your CBD/Hemp business as a local in your town.
– This will also help you with future advertisement placements/restrictions and you'll slowly start to understand the lucrative and the in's and out's of the system in order to push your business further to the top!
Branding! Branding! Branding!
No need to say more – as branding is the pivotal move to making your business stand out from the rest of the crowd. Branding is important because not only is it what makes a memorable impression on consumers but it allows your customers and clients to know what to expect from your company. But, it also lets you explore your creative side. So, start being more daring, this is when you could dabble more into those edibles and start thinking outside the box. Get ingenious with your thoughts, research other competitors in the space and read on how they were able to ignite their business. This might serve as a great inspiration for your venture.
The brand should capture the sentiment of the product
The brand might be relatable to the audience you are pitching too
The brand should solve a problem

Check out our article on other entrepreneurs building empires in the CBD/Hemp business https://eyetoke.com/the-5-best-weed-gifts-money-can-buy/
Go Digital – Step into the New Age of E-commerce:
As you can see, not only mindsets are being shifted, but also how businesses are being conducted. There's been a huge deviation of working in a traditional brick and mortar business setting to now placing everything online. The acceleration and expansion of e-commerce is the new move towards a digital world. As you can see it was a breaking year for Amazon, as everyone is now online searching for their needs (and non-essential needs)… Thus, it's important to start thinking in this new digital wave of thought.
It is even suggested to start your business with a landing page instead of spending too much time building a whole website.

– As opposed to websites, which are designed for exploration, landing pages are customized to a specific campaign or offer and guide visitors towards a single call to action. In short, landing pages are designed for conversion. This is a great way to keep testing your product instead of wasting time building a whole site that may not be high-converting. We suggest you check out these dudes, they are 4/20 friendly and create wicked landing pages that capture viewers attention! https://www.landingpagedude.io/
– While e-commerce in the past for many consumer groups was centred on high tech goods, toys or books, it now increasingly involves many other trades of services for which availability is critical to a large share of the population, including groceries, medicine and other necessities. This means that you have a plethora of categories you can dive into and explore! So don't limit yourself and instead keep testing, testing, testing until you hit the jackpot.
Create a Community of Like Minded Individuals: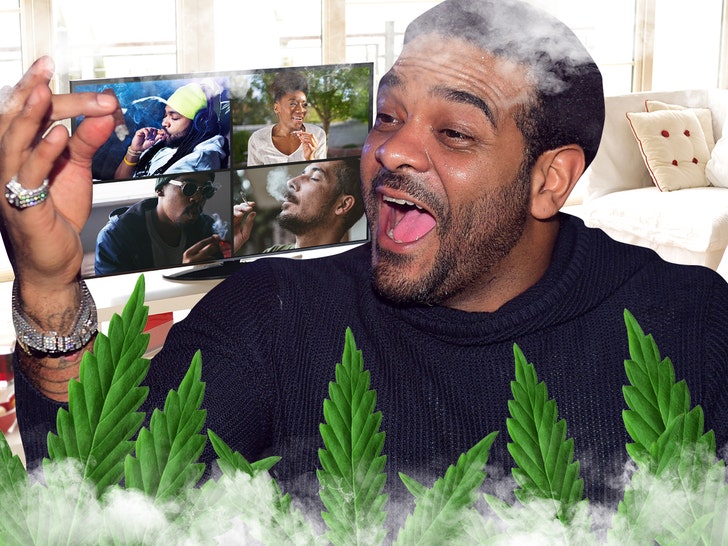 Now that you're taking your business into the digital direction (even if not) it's great to start interacting with people online that also hold the same passion as you. As this will not only motivate you to show up, be accountable for your actions, but also stir a vortex of engagement that you will enjoy being part of.

Sometimes we all just need a little validation, encouragement or advice. And although our loved ones often try, if they aren't in the same situation it is hard for them to relate.
Which is why finding a community of like-minded people is so important for success … and mental health. And heck, who knows this community one day can even work alongside with you, or even collaborate on future projects!

Especially if you're a young entrepreneur that never dove into this space, there might be some experts in the community that can lead you into the right direction.
It will open your view, that you're not alone in this adventure
Build lasting relationships and connections with your community
Overall, we hope these tips give you the boost and make you realize that opportunities are everywhere – and if you want to tap into this billion dollar industry, why not try it out and see where it goes. Who knows, you might invent a CBD cure that will benefit humanity to all come together. Because at the end of the day, we know that deep down you're still that mellow hippie that wants to bring change with CBD and Hemp products. We believe in you! Comment below if you are interested in starting your own business!