Whatever the occasion is – a celebratory drink is always welcomed in order to break the ice and liven up the party.
But, we all know that these types of celebrations always lead to a whole night (or day) of drinking our souls away.
I mean c'mon everyone is going through something and a drink is just a preferred means of getting to that "light, happy, buzzed" destination.
Not sure about you, but nowadays it's becoming more and more challenging to bounce back to that normal state from that awful, groggy feeling of being hungover.
Don't worry though! Eyetoke got you, as we tested this method out ourselves and have always found that a cure to beat those awful hangovers is just a plant away.
…You guessed it, the cure is our favourite plant in the world. Ms. Mary Jane!
So, does this mean that after drinking alcohol and getting into that nasty hangover state, marijuana is able to combat your hangover? And make you feel a tad bit better?
Read more to find out.
Having experienced a massive hangover after a wild night out is something we've all gone through – and we're here to share ways to combat this feeling with our friendly friend marijuanna. Trust us, we've tried it all as no one wants to remain in that low mode, especially after being able to climb 10 storeys high in 10 minutes the night earlier.
Hangovers are disgusting and you need to pay a lot of attention to your hydration levels. As it's awful to experience the effects of a hangover, 2 main things happen during this state.
1. alcohol's diuretic effect (hydration levels)
2. the toxins produced by the liver as it digests the alcohol
So, we advise you to always drink water ahead of time and continue hydrating throughout the night. Here are some CBD infused drinks you can drink prior or after that vile hangover. https://www.themanual.com/food-and-drink/best-cbd-drinks/
Hangover Symptoms
Oleo's flavorless CBD powder packets let you decide what beverage is best for your CBD boost. They're lightweight and portable, perfect for traveling, and versatile enough for stirring into your morning coffee or shaking up in a water bottle midday.
There are many types of hangover symptoms that you may experience; fatigue, weakness, dehydrated, headaches, muscle pain, inflammation, nausea, vomiting, stomach pain, increased sensitivity to everything etc
And of course to find a cure to all that – we would need some extraterrestrial help! However, don't fret.. it has been proven that marijuanna has helped to alleviate some of these symptoms and get you back to your high self!
Perfect Method for Pain Management
The reason why marijuanna is helpful in relieving from pain management is because it's a power plant. Here's an interview that was conducted with Dr. Adie Rae, NIH-funded neuroscientist. The study shares that marijuanna can ease hangover symptoms; as many patients report that their pain and nausea is easy to cope with when they have consumed the plant. And this too can imply when you awake from a hangover that leads you to feeling nauseous, just try chewing your favourite gummy if you're experiencing this pain.
Try this CBD gummy: It first gained attention when Charlotte's Web CBD products were being used for epilepsy, and they've remained a popular brand ever since.
They offer a few types of CBD gummies, including Recovery, Sleep, and Calm blends.
The Recovery blend is geared toward those seeking additional anti-inflammatory properties, thanks to the addition of ginger and turmeric.
The Sleep blend is a good choice for those dealing with insomnia since it has the added benefit of melatonin. The Calm blend has lemon balm and L-theanine to help with stress and anxiety.
That said, cannabis can probably ease some of these symptoms by making them less bothersome. Many patients report that their pain and nausea are more easy to cope with when they use cannabis, and this could be true for a hangover too. Cannabis may also help people catch up on sleep, and ease irritability.
Here's how we get ready, unwind and recover from that ugly hangover!

1. The night before we prepare our bodies by staying hydrated, and drinking throughout the night. Make sure to always have 1 glass of water with 1 glass of your favorite poison. As mentioned earlier, it's also nice to incorporate some CBD infused drinks – in order to slowly decrease any tension that resides within the body.
2. When you awake and are not feeling too great, you can take this roll and apply to your pressure points to relieve any type of throbbing migraine. Or, just to make you more relaxed before you face your day. https://www.youngliving.com/en_US/products/calm-cbd-roll-on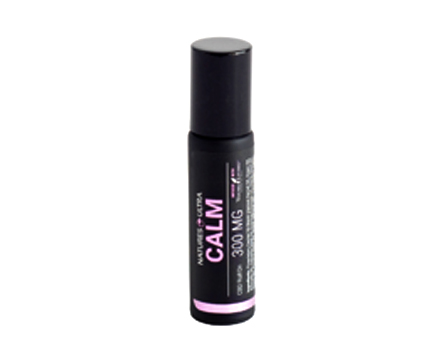 3. If you got time, we advise you to soak in this ultimate bath experience with these CBD relieving bath bombs: https://www.cbdmd.com/cbd-bath-bomb?type=rejuvenate&irclickid=xLbQZHTFWxyLTXDxTSQPxVT4UkB2riWHXyyY140&irgwc=1&utm_source=impact
CBD bath bombs provide the most luxurious bath time experience with a combination of our carefully crafted CBD formula, essential oils, and aromatherapy fragrances. Discover for yourself how high quality hemp extracts and natural ingredients can deliver the perfect spa-like soak right in your own home.
100 mg of Superior Broad Spectrum CBD in every bath bomb
Third party lab tested to ensure consistent quality
Made with Epsom salt, coconut oil, and kaolin clay for skin care
Available in frankincense, lavender, eucalyptus, or our special blend
Comes in six non-toxic and non-staining colors
4. Don't stop hydrating yourself with this Coconut CBD Drink Mix Coconuts are naturally loaded with electrolytes, vitamins, and minerals that your body craves. Take the taste of real, fresh, coconut water anywhere you want to go. Mix each serving with 12oz. of water to make the perfect post-workout CBD muscle recovery drink. Each serving of our delicious Coconut Mix contains 25mg OleoCBD™ to help your body recover faster
https://www.oleolife.com/drink-mixes/coconut-cbd-drink-mix/
Overall, drink responsibly and always seek professional aid when needed. While there is no exact miracle that can take away that nasty hangover, it is certainly possible that Mary Jane will be your friendliest friend during these unfortunate times while you bounce back to your healthier state!